WW II VETERAN AND VALUED FATHER
Ralph Carlton Witcraft was born 5 April 1919 to Roland Orval and Hazel (McGaughy) Witcraft. He was born in his parent's apartment building located at 5862 Ridge Avenue in the Edgewater neighborhood. Within several years Ralph's father, who was a mathematics teacher at Senn High School when Ralph was born, became a Chicago Public School system principal and purchased a home at 2141 Greenleaf Ave. in the Rogers Park neighborhood of Chicago, where Ralph lived for the next 20 years. Ralph attended Chicago public schools (Armstrong Elementary, Sullivan Jr. High (with a one-year break at Hirsch Junior High School), and Senn High (where his father was principal). He was always an excellent student, as evidenced by Armstrong Public School allowing him to skip the first semester of both the second and fourth grades. He thus graduated high school 2 months before his 17th birthday, in February, 1936. His notes indicate he was 'a good but not outstanding student - about the 95th percentile in my graduating class'. His best subjects were math, all the sciences, and history, while the poorest were the languages, although he still recalls bits of French and German.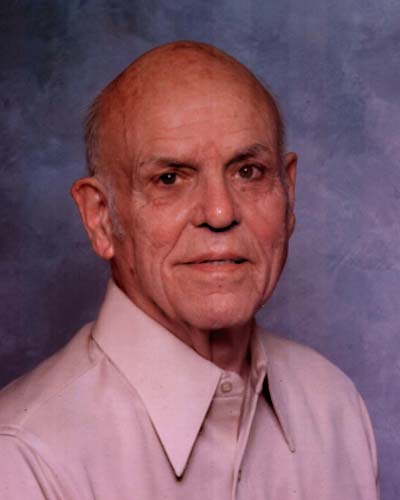 Ralph was the only boy in the family, but he did have a sister - Ruth Olive Witcraft - who was 3 years older than Ralph. Ruth, a schoolteacher for many years, married Stiles Bradley Parks in 1939. The Parks moved to California during World War 2, and have been in Glendale for many years where Bradley worked as an auditor for Lockheed Aircraft. Ruth, mother of four children, passed away in 2006.
Ralph was a Boy Scout but not a swimmer (which is why he never received the first class badge, since it required that a scout be able to swim). He held various jobs during his school days including working as a newspaper carrier and doing dry cleaner deliveries. The newspaper was Hearst's 'Chicago American', which he delivered 6 afternoons of the week (but not on Sundays) - he notes that the subscriber cost was 25 cents a week, and if the carrier boy made all his collections he earned a nickle a week from every customer. A route had about 30 subscribers, was carried by bicycle, and therefore produced about $1.50 a week if all collections were made.
Ralph remebers that every summer his family went to his grandparent's farm north of Mount Gilead, Ohio, where they had natural gas but no electricity (although some neighbors did). They had one team of draft horses ('Maude' and "Charlie'), milk cows, sheep, pigs, chickens, and raised field crops - oats, wheat, timothy, and field corn. They also had a vegetable garden, and canned fruits, vegetables, jams and jellies. They also churned their own butter, baked bread, butchered livestock, and sheared their sheep. Trips to town were by a third horse ('Dick') and a buggy, although in their last years they had a car. The draft horses did all the field work since Ralph's grandfather never owned a tractor. A dinner bell, mounted on a tall pole, was rung to call the workers in from the fields. Ralph's recollection is that the farm was about 80 acres, worth about $30/acre in the depression years.
Ralph's Aunt Hollis had a family farm a few miles to the north which had neither electricity nor gas. All of the farms had no tap water or indoor plumbing, and relied on a well for drinking and cooking water, a cistern for other needs, and on chamberpots and a privy. Each summer the families attended the Graham-Witcraft family reunions, which had large turnouts of family relations, most of them still living in Ohio and the vast majority of them being farmers.
As for his grandparents' home, lighting was by gas mantles, and there was a gas heater in the central room. Cooking was done on a coal fired range, which was also used to heat flatirons - possibly there was also some parts of the range that were gas. There was both a piano and an organ operated by foot pedals. There was a room built over the cistern that had a kerosene operated engine with a belt drive that furnished power to a washing machine and pumped water to it - it probably also may have filled a livestock watering tank nearby.
In the spring of 1936, Ralph won a competitive one year scholarship to the University of Chicago (he apparently tested out of some courses in math, chemistry and physics). He also held a half scholarship his sophomore year. The scholarships were awarded based mainly on merit not need. After attended but ten quarters, Ralph received a B.S. degree in August 1939 at age 20 as a math major, with minors in chemistry and physics. Ralph notes that the tuition was only $100 per quarter plus about $3 in fees.
Ralph joined the Phi Kappa Sigma fraternity his freshman year, and met his future wife (Marie Brockway), also a freshman student, on a blind date for a fraternity house dance. He lived in a dormitory his second quarter (Burton House) and in the fraternity house afterwards, waiting on tables to pay for his meals.
Ralph's early graduation was apparently not originally planned, but in the spring of 1939 he found out he only needed two more classes. That summer he took a Differential Equations course and an applied mathematics course, an upper level psychometrics course in Factor Analysis. The course was very difficult, requiring a lot of statistical lab work - Ralph was the only student who completed the lab and the only one to receive full credit rather than half credit - he also got an 'A'. Without the full course credit he could not have graduated.
During the summer of 1937 he delivered gas bills for $50/month, and during the summer of 1938 he did desk work, auditing IBM punch cards against meter readings for entry accuracy, apparently as part of a refund procedure. His wages were not much higher - $55 or $60/month.
Ralph soon had an incentive to graduate early because he could seek admittance (by written and oral examination) to a 1 1/2 year graduate course at the Chicago Teachers College. The degree also led to a Chicago public school teaching certificate for the lower grades. Admission was extremely competitive since the course was free to those who qualified (since closed, the school was part of the Chicago Public School system). Ralph survived the competition, was admitted in September 1939, and finished in February, 1941. He was one of the few program graduates who also earned an M. Ed. degree. His thesis was titled 'A Survey of Contemporary Thought Regarding Homogeneous Groupings', which was a review and analysis of the books and jopurnal articles on the subject. His faculty advisor was Leon L. Thurstone who had taught his last Factor Analysis course at the University of Chicago.
Ralph practice taught at Armstrong Elemenary School (which he had attended as a child) and received an 'A'. He taught arithmetic in the same room that he had earlier attended to learn music. But he could not attend his graduation since he was sick with the flu. He ranked 9th in a class of 238 of whom very few were in the graduate program.
Meanwhile, Ralph continued to see Marie Brockway, and the two became engaged in the summer of 1939 ( the same summer Ralph graduated from the U of C). Marie graduated on schedule in June, 1940 with a degree in Home Economics, specializing in dietetics, and was hired by the university as assistant manager of the men'sBurton/Judson residence hall foof facilities and - concurrently - as manager of the Cloister Club (the cafeteria in Ida Noyes Hall, the women's residence hall). She was paid $75.00/month.
On graduation with his M. Ed. degree, Ralph was unhappy with the low pay and uncertain employment of substitute teaching, the only job the Chicago public school system offered at that time, and that the chances for an early appointment were small. Through a teachers' employment agency he quickly found a job with Dekalb Township High School in DeKalb, IL, replacing a teacher who left to work for Zenith Radio. He negotiated to get $623 for the 3 1/2 month period from Feb 23 to June 6, (equivalent to an annual salary of $1,620), teaching 4 general science classes and one first year algebra class. He also supervised 4 practice teachers from what is now Northerm Illinois University. He boarded with Paul Riggs, a DeKalb resident who worked in the local St. Mary's Cemetery where his father was superintendent.
But Ralph's life as a schoolteacher was about to change, and he would soon leave the profession for good. For while at DeKalb, Ralph was drafted, expected to report immediately. All that the school could do was request a one-month deferment to the end of the school year.
Prompted by his upcoming induction - presumably only for a year - Ralph and Marie hastily planned their wedding for Friday, May 9, 1941, a month before his scheduled induction on June 9th. The wedding was performed in the eveining in his father's home in Rogers Park, after Ralph had finished his day of teaching in DeKalb. Marie's parents also attended, and Ralph's sister Ruth and her husband Bradley Parks acted as attendants. The newlyweds honeymooned in Turkey Run State Park (in Indiana) that weekend, after an overnight stay at the Gary Hotel. Then it was back to school, and his induction a month later - 3 days after school let out.
Ralph WITCRAFT in his Military Uniform
Ralph has vivid recollections of his days in the military during the war years, and has left a great many details. Among the many items of interest, his first first stop after being inducted in Chicago was to go to Camp Grant, near Rockford IL for outfitting and testing. Ralph again excelled in the testing, receiving a '155' score on the Army General Classification Test. His interviewer never had seen a score that high, and assigned as a specialist working with maps. Then it was on to Fort Leonard Wood in Missouri for training - and introduction to the 'Don't' rules all Army recruits quickly learn - don't volunteer, don't expect to get out of unpleasant duty, and don't expect Army assignments to be logical.
SPECIAL NOTE: The above information has been furnished by Ralph Carlton Witcraft. TO BE CONTINUED